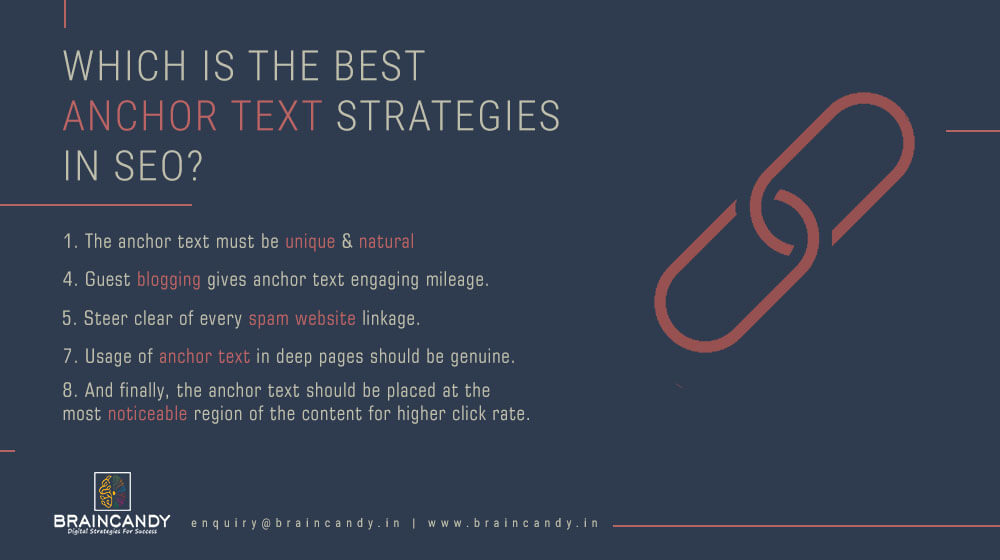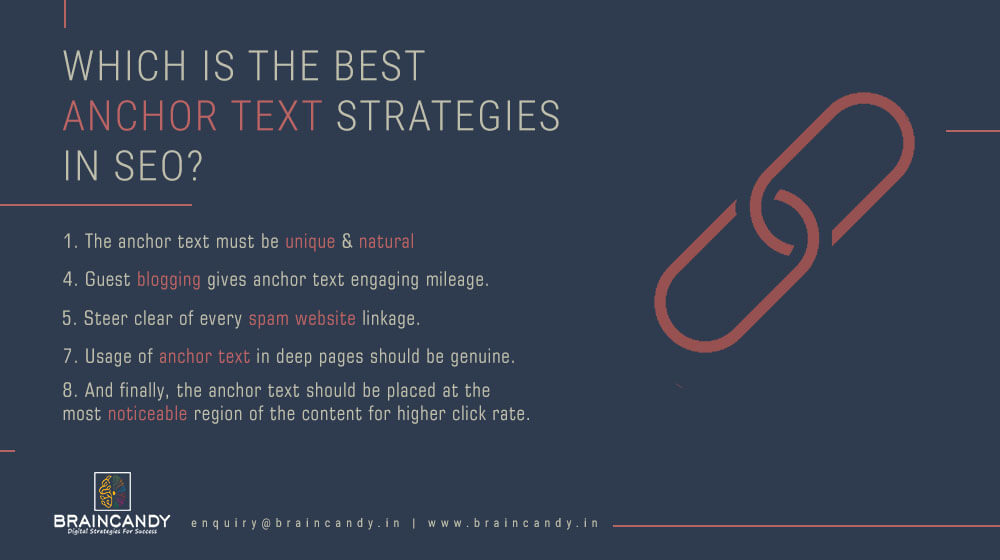 Lead generation is the core objective of every SEO strategy. And one of the most feasible ways to achieve the same is through the implementation of intelligent anchor text. Anchor text is the latest SEO tool to accomplish digital marketing success. But what is an anchor text? It is the highlighted characters or phrase in the content that connects a different yet contextual web document establishing a backlink channel for traffic influx. Anchor text has the ability to provide relevant information about the context & location a web document to search engine allowing better user surfing and resulting in promotion in the SERP ranks .
Anchor texts are basically of six kinds namely exact match, partial match, phrase, generic, branded, URL and image. And for most effective results in SEO, the anchor text must have low-density keyword strength, succinct and relevant. Here are some professional anchor text optimization strategies that can exude definite & productive SEO outcomes.
The anchor text must be unique & natural and should have a good versatility quotient.
Over-optimization should be avoided when optimizing anchor text.
Relevancy of the anchor to the linked content must be very vivid.
Guest blogging gives anchor text engaging mileage.
Steer clear of every spam website linkage.
The anchors should be proportionately distributed for better results.
Usage of anchor text in deep pages should be genuine.
And finally, the anchor text should be placed at the most noticeable region of the content for a higher click rate.
More Related Links About SEO:
Meta Description Could Mean For Seo Experts And Marketers
How To Produce A Contributory On-Page Seo?
Simple Seo Tactics To Dominate Local Search
How To Build The Best Backlinks To Your Website?
Voice Search Optimizing Is The Ongoing Trend