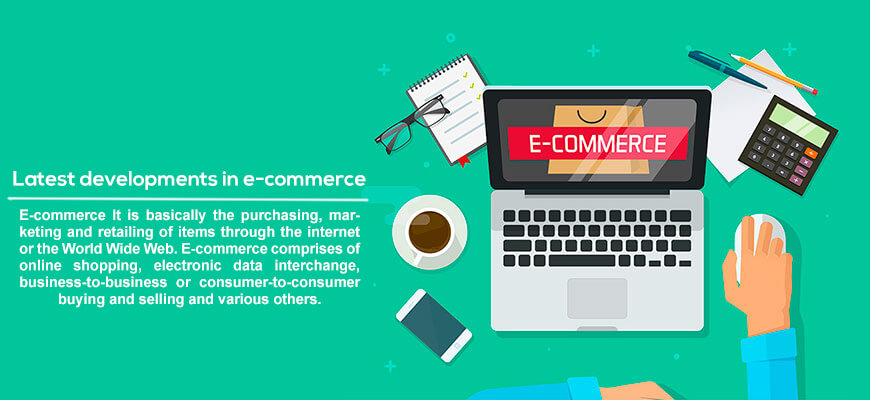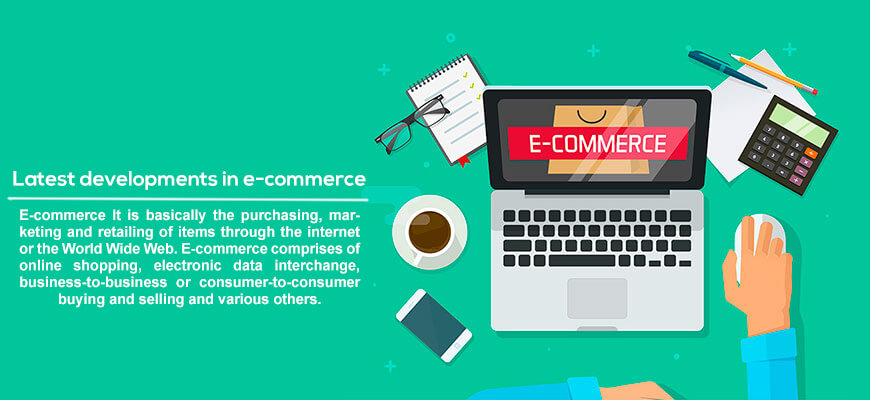 In today's world, technology has become the norm of day to day life. Scientific developments have brought the world closer and connected people across the world. Modern devices have enabled transactions and negotiation at the click of a button. E-commerce is one such aspect of technological evolution which is the future of the world. It is basically the purchasing, marketing and retailing of items through the internet or the World Wide Web. E-commerce comprises of online shopping, electronic data interchange, business-to-business or consumer-to-consumer buying and selling and various others.
There have been many recent developments and trends in the sphere of e-commerce. Multi-channel approach is an upcoming trend which is spreading promptly in every part of the globe. This approach allows stores to strengthen their performance and stay ahead of their competitors. The company has a physical as well as an electronically connected presence which attracts more customers and increases their business.
Another interesting trend is the mobile commerce which is on the rise since the past few years. People are using smart phones and tablets to view different e-commerce sites and compare them. There, it is significant for enterprises to establish that their website runs well on both tables and mobiles.
The most recent development of e-commerce is social commerce. Social commerce is a massive trend where e-commerce is done through social media like Facebook, Pinterest, Instagram, and YouTube. It has garnered huge popularity with a very limited time. This technique of commerce requires a precise understanding of the social media platforms and creating deep relationships with the customers for swift transactions.
Personalization of services has been a fresh development that is really impressing clients. This process creates groups and sub-groups of customers to draw data from individuals and later customizing it to suit the needs of personages. It is a relatively fresh method of tailoring and personalizing products and services to please the customers.
All these developments are responsible for the growth of the electronic commerce sector. Carrying out commerce through online websites is both easier and amusing which definitely adds to the increase of e-commerce sites. Buyers can browse through the websites and get a clear idea of the products without having to waste their time and energy by visiting stores physically.