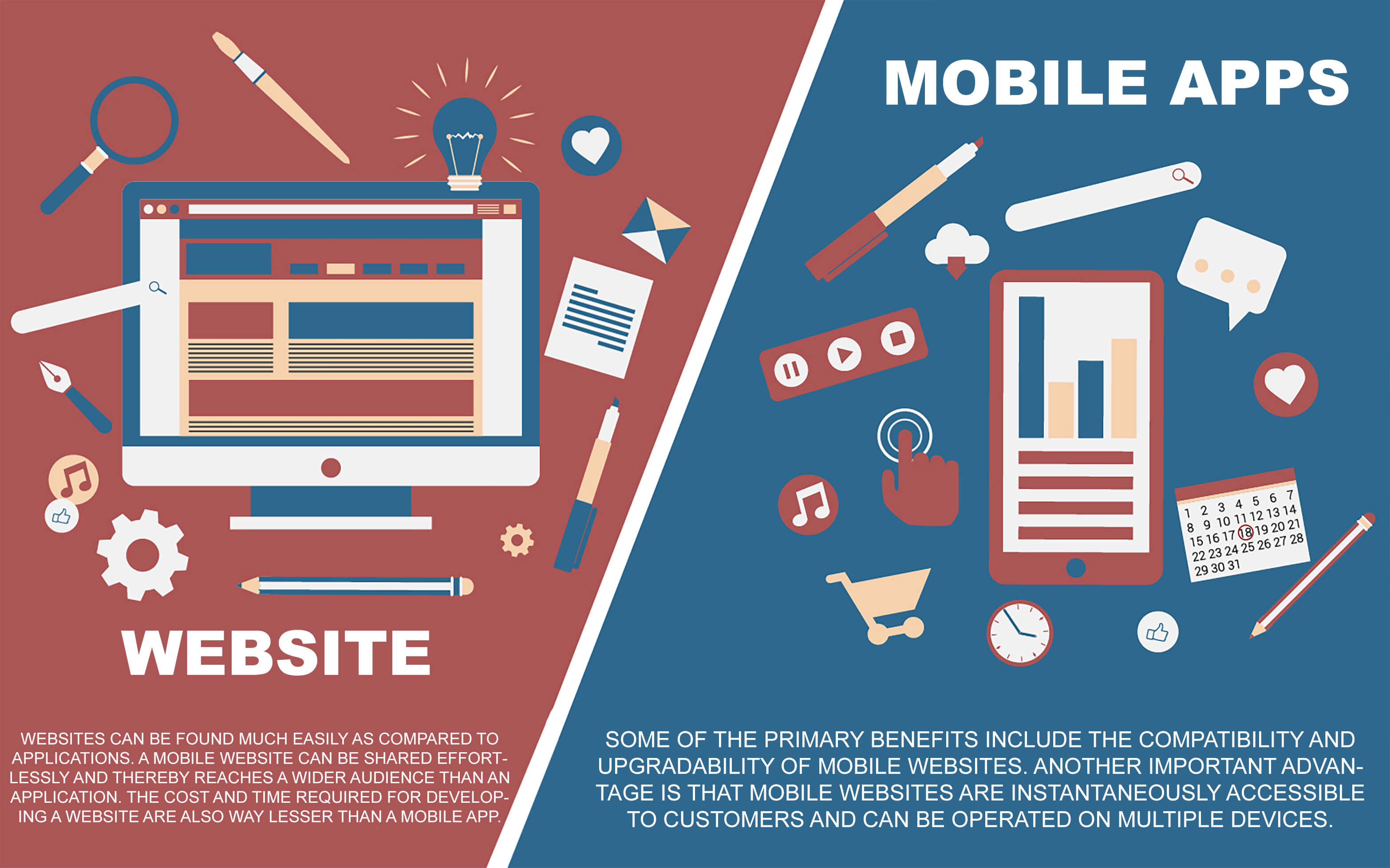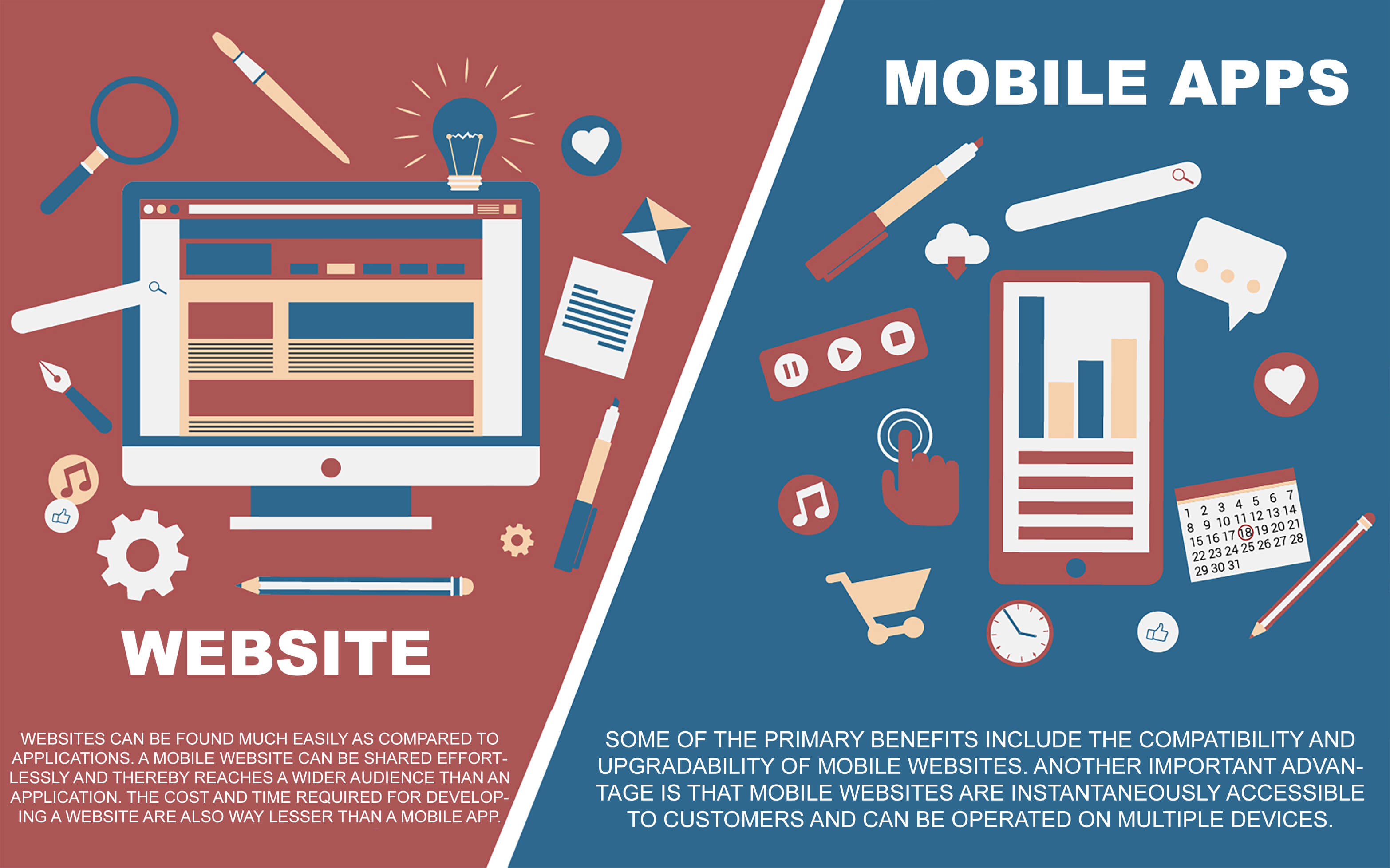 When planning to arrange an internet presence for an organization, many cannot decide whether to create a mobile website or an application. Though both may look similar at first, there are a lot of differences and are appropriate for different businesses depending on a variety of factors.
Before analyzing the benefits of an app or a mobile website, it is important to know the basic differences between both. Applications and websites both can be accessed on smart phones and tablets.
A mobile website consists of HTML pages which are linked together and can be accessed over the Internet. A mobile website is one that is designed for smaller devices like the smart phones unlike the standard websites. Mobile websites display data, images, texts and videos like any normal website and they can also access features that are only mobile specific like dialling a phone number or location mapping. Apps are the applications which can be downloaded or installed in a mobile phone as opposed to just being rendered within a web browser. These applications can be installed from the app stores such as the Android Market, Apple's App Store and Blackberry App World.
It is tough to decide between a mobile website and an app, the choice depends on what the user wants as the end goal(s). If an interactive game is what the goal is, then an app is the best option while a mobile friendly content would require a mobile website. A mobile website is usually considered the primary option when developing a mobile web presence and an app comes to the rescue when a mobile website cannot accomplish what a specific purpose requires. Therefore, it is essentially based on the user's requirements.
When comparing between a mobile website and a mobile application, we find that there are several advantages of using a website over an application. Some of the primary benefits include the compatibility and upgradability of mobile websites. Another important advantage is that mobile websites are instantaneously accessible to customers and can be operated on multiple devices. Besides, websites can be found much easily as compared to applications. A mobile website can be shared effortlessly and thereby reaches a wider audience than an application. The cost and time required for developing a website are also way lesser than a mobile app.
Having listed the utilities and edges of a mobile website, it is imperative to know when a mobile application benefits the user. Despite the advantages of a website, mobile applications are widely accepted and often favoured over websites. The reasons for the success of applications are their interactivity while playing games, for entertainment purposes and their use when internet connection is not required. Apart from these, applications are also used for retrieving data and for complicated calculations.
Since the usage of smart phones is on the increase, it is crucial to consider the application versus website debate and to seek the answer as to which one to use. When an enterprise wants to have a huge market share, it is always preferable to use a website to draw audience, whereas if the aim is to have customer interaction or communication, it is best to resort to mobile applications. Umpteen organizations use both the operations for making a web presence. It solely depends on the type of organization, the budget and the tool that they feel is relevant to connect with their customers.