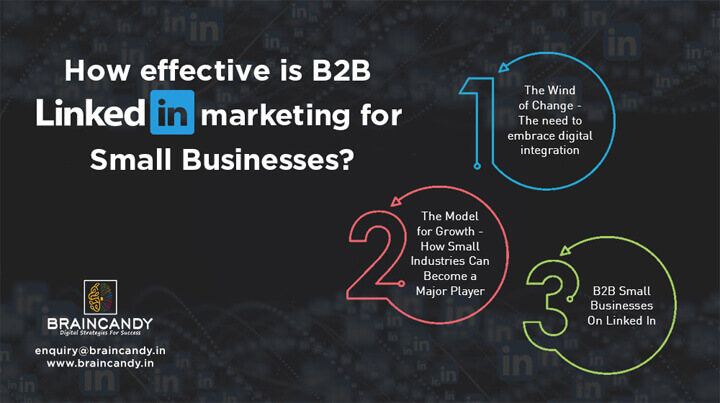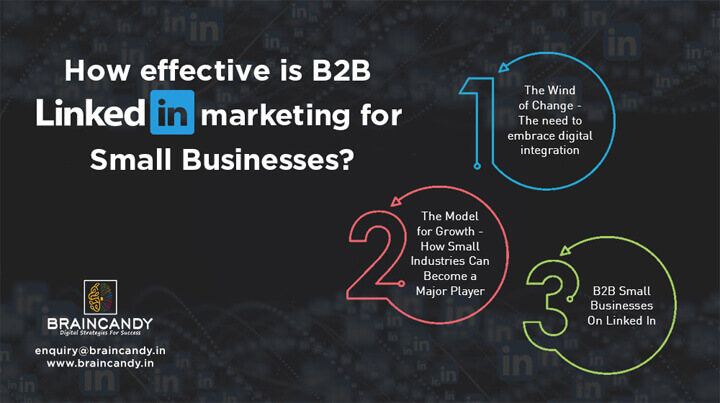 The Wind of Change- The need to embrace digital integration
When it comes to small and medium enterprises, the singular restraining factor that is common to all of them is stipulated capital or financial funds. This stipulated budget of operation requires adequate split among all the areas of production and appropriate budgets allotted to their functioning at the very start of the fiscal. Hence despite midterm observations for new trends, the management is quite handicapped due to financial limitations in exploring new avenues. Under such circumstances favouring towards the tried and tested methods, the real question that arises is, how do such industries experiment with change in the best interests of all. The real answer over here again lies in the element of digital integration with any core business. Whether you are the proprietor of a nominal cottage industry producing handicrafts or the owner of a tea garden, the future of profit lies in integrating their core business with an active digital element if not completely transform their business into a modern digitally compatible model. Now it is not feasible for a tea garden business to be completely transformed to a digital model but digital integration is more about having an active digital wing or department for any business that is equally integral to an organization's scheme of things as the rest of the areas of their business.
The Model for Growth- How Small Industries Can Become a Major Player
The Internet today offers a cosmos of opportunities all within the scope of a click. The world is a connected place today and it is easier to reach out to people from other countries than it was earlier, thanks to Social media and the Internet. However, one more significant parallel development that has occurred is that the Internet has also grown as a connected marketplace of traders and professionals. The Internet has also grown as a reliable professional network spread all across the world, connecting a business owner in America to a service provider in India or helping you order your next pizza from your favorite pizzeria across the block. As much as it has grown as a social networking platform through Facebook & Twitter, Linked In is equally credible for leveraging a separate and equally admirable vast community of sincere professionals from different walks of life and brought them together on a professional networking environment. Today LinkedIn is huge and its services and benefits are not just limited to professional networking only. Linked In is a truly commendable melting pot of professionals including talented students, job seekers, business houses, job creators, entrepreneurs and management cadres from all over the world who have aggregated here. It is absolutely imperative for any business enterprise to establish a strong presence on LinkedIn if already present and if not to immediately create their digital presence by building an impressive LinkedIn profile. For those organizations that operate on a very selected number of employees with defined roles, this responsibility can be undertaken by any leader who can then go onto creating a digital wing in the organization. LinkedIn today is what a trade fair or convention would traditionally mean in pre-digital days. The added benefit is that using LinkedIn is free unless you want a Premium subscription, and it is throughout the year. So now brands and businesses don't have to invest in a stall or store space at trade fairs only for a few givens days of the year to indulge in professional networking. Linked In is the new traders fair and the search bar is the beginning to success. Search for relevant matches from a chosen profession, category or industry and start networking.
B2B Small Businesses On Linked In
B2B small businesses on Linked can definitely enhance their fortunes on LinkedIn beyond just organic professional networking. Most professional hunts for requirements are initiated on LinkedIn before taking them further, whether it is recruitment, or possible alliances or lead generation. Small businesses can take advantage of sponsored ads on the LinkedIn network for making their presence and services prominently displayed only within your target audience business communities. This way all inquiries generated will be assured prospective leads. Moreover, a premium subscription on LinkedIn opens up members' doors to a lot of exclusive benefits such the facilitating meetings between two interested professionals in a reliable and trustworthy environment. LinkedIn also offers such exclusive business members the privilege of introducing them to their preferred and relevant business networks for further cementing their base. LinkedIn's in house marketing catalog is also a paradise of opportunities that can do great wonders for any business with access to such a wide repository of information and clients.
More Related Links About Social Medias:
Some Highly Useful & Tested Linkedin Marketing Tips
How To Use Pinterest To Promote Businesses
How Do I Start Marketing Online Through Youtube?
How Affiliate Marketers Use Social Media?
Do Hashtags Matter On Facebook?
For more updates follow us on: