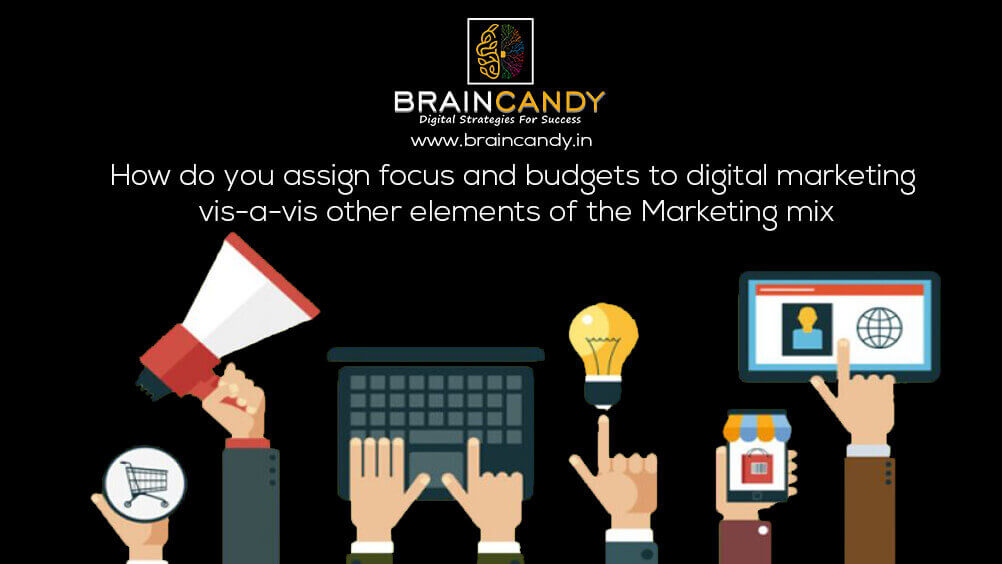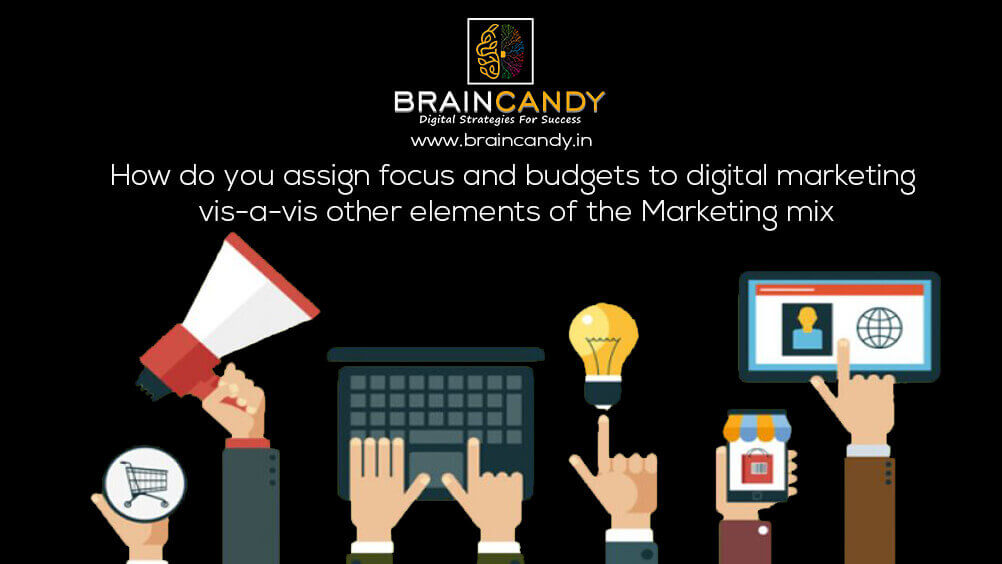 The parasol term digital marketing encompasses a plethora of aspects under a single umbrella. Focus of any and every company is to focus on their different digital (internet) marketing strategies so as to reap the highest rewards with a sound ROI (Return on Investment). Companies and organizations of all possible sizes and genres are therefore trying to figure out the best possible way their marketing resources can be allocated. Regardless of the fact whether one is into B2B, B2C or a non-profit sector, the one question that begs to be answered is that what are the resources and channels that require to be prioritized in order to achieve one's marketing objectives?
Below are mentioned some factors that can be put together to form a solid digital marketing strategy for your company leading to the accomplishment of one's marketing goals-
1. How to set up a good budget- It is a no-brainer that budgets are bound to vary from company to company and from industry to industry. However, having said that, it is highly speculated that most companies would spend no less than 30-45% of their total budget on digital marketing in the year 2018. Given the fact that typically a marketing budget can range between 1–20% of sales revenue, it's fine enough to assess that a company would be spending 5–9% of its revenue on digital marketing—however; again it depends totally on your company's circumstances which is definitely going to be a unique proposition.
2. Level of uncertainty you're ready to accept- Today, brands are all over the platform on an extensive scale and that too big time from sponsoring content, sharing stories, adorning Bitmoji, building anticipation for events, so on and so forth. If adoption of marketing technology is going to be significant to your brand from an early stage, you should definitely keep a portion of your budget for investing in new platforms and focus on brand building.
3. What channels and touchpoints truly matter to your brand- As mentioned earlier as well, digital marketing covers a vast and diverse set of initiatives and a number of activities. It includes content marketing, search engine marketing (SEM), search engine optimization (SEO), PPC or CPC (Pay Per Click or Cost Per Click) and social media marketing (SMM), affiliate marketing, email marketing, paid search, influencer marketing, and much more. Furthermore, it very often includes and involves processes like web design, app design, conversion tracking, data analytics and automation as well. As a company or brand you can't simply go on and invest in all of the above at one go. It is not possible unless and until you are already blessed and bestowed with unlimited resources at your disposal. So you need to invest in these in tandem. Once you have a clear cut budget set in front of you, it's far easier to address this situation.
4. What are your business goals for the year? – It's very important to be knowing as an organization what you want or wish to achieve over a year or a certain period of time for it really sets the tone for it. For this reason, it is exceedingly important to prioritize your goals accordingly.
5. What problems do you presently face and what you may be facing in 2018? – Sit back, analyze, discuss & dissect where have your marketing efforts lacked the traction and what are the aspects that need to be worked on? Figure out all possible areas that are possibly standing as a barrier between you and your goals. Take lessons from the previous years before setting up your budget or going with a strategy and simply do not frame a strategy or budget relying on your hunch. It is very likely that if certain strategies haven't worked for you well in the past year, chances are remote that it would work for you in 2018.
6. How can you future-proof your brand? – Apart from thinking about your immediate goals, also keep an eye and constantly think about the long-term interest of your brand or company. What is the exact condition of your niche industry- whether it is shrinking or growing or in the middle of an upheaval (turmoil)? In what direction is your audience heading? Try to envision the market five years down the line and attempt to fill in the gap areas with the strength of your imagination. Whatever you can anticipate with perfection can or rather would definitely take you a long way in helping you out with your investment and taking it in the right path (direction). The same approach holds true for the areas encircling the fundamental uncertainties.
7. Build and improve on your customer journey maps and target personas- Budget planning season is a fantastic chance for reviewing your customer journey maps, checking your assumptions and include anything new that you've gone on to learn from yesteryear and the changes that you expect in 2018.
8. Audit your website Always consider where your customer journey is leading. You might have created simply an off the charts marketing plan, but it won't do any good to you or be making any difference whatsoever if your audience doesn't go on and engage with your website. So the first thing that needs to be ensured is that your site is aligned with your business goals and targeted personas.
By following the aforementioned points, a company or a brand can devise a sound and well thought out digital strategy which would in turn aid in the increase of their sales and add to its Return on Investment (ROI).