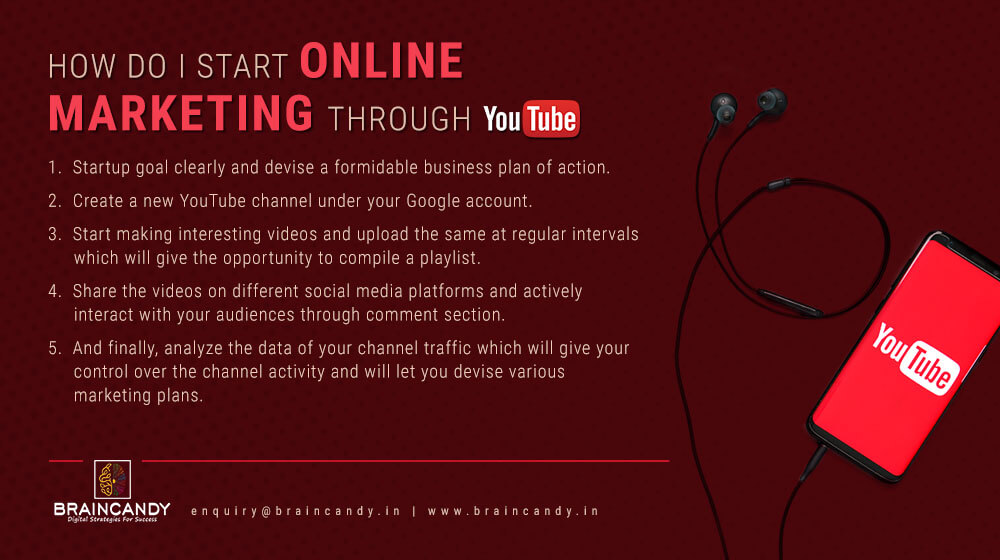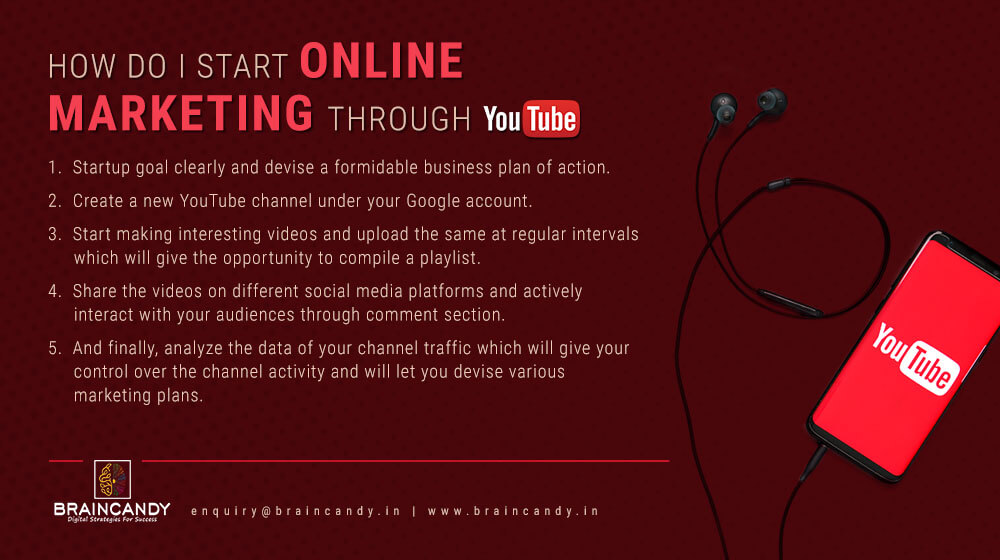 Social media is raging the internet with its rapidly sprawling influence. Whether it is about spreading awareness or becoming an online sensation, the social media platform is the best way to make an impact. Hence the business sector is also utilizing these interactive people's channels to beget higher turnovers.
However, for startups, these social media platforms are the best launching pads. And among the lot, YouTube is the one that is offering the best turnover ratios. This is because the video platform serves both as a promotional & a business channel.
So if you want to establish a business endeavor on YouTube then for a successful outing you will need to follow an astute & responsive digital marketing strategy. The following are some pointers that will allow you to achieve your expected outcome with sustainability.
Firstly, you must define your startup goal clearly and devise a formidable business plan of action.
The next step is very vital. You have to create a new YouTube channel under your Google account. Since this will be the face of your startup hence the channel icon & channel art should be intriguing & unique with a purposeful yet detailed about section.
You should start making interesting videos and upload the same at regular intervals which will give the opportunity to compile a playlist.
Share the videos on different social media platforms and actively interact with your audiences through the comment section.
And finally, analyze the data of your channel traffic which will give your control over the channel activity and will let you devise various marketing plans.
More Related Links About Social Medias:
Some Highly Useful & Tested Linkedin Marketing Tips
How To Use Pinterest To Promote Businesses
How Do I Start Marketing Online Through Youtube?
How Affiliate Marketers Use Social Media?
Do Hashtags Matter On Facebook?
Promoting Your Business Instagram | Facebook | Linkedin? Why So?
How Effective Is B2B Linkedin Marketing For Small Businesses?
How To Engage With People On Social Media?