We make creatives that don't let heads turn; away from the piece of creation. Keeping users hooked on to that banner, e-mailer or that infographic for that couple of extra seconds can be crucial to you getting an order or enquiry. We ensure that our creatives don't just grab attention, but hold on to it longer.
When it comes to logos, every stroke or every punctuation in a logo needs to have a meaning which has to be simple enough for the user to grasp it. That's our philosophy when we design logos. You give us a brief about your guiding principle or credo and we'll convert it into a visible thought that gets transported from the computer screen to the user's mind. Your logo will reflect not only your philosophy, but the core strengths of your business in a simple and uncomplicated way.
Logo Design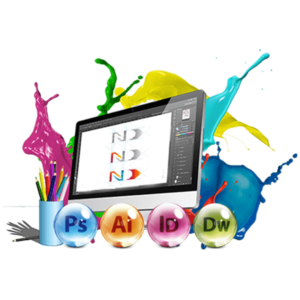 Give us data points and we convert them into a story. With internet users taking a strong liking to infographics more than the written word, it is no surprise that most clients prefer to use infographics for their social media posts. But a good infographic has to tell a story with numbers. We are storytellers and keep chewing on numbers till we are not able to throw up a story that goes beyond the figures. Count on us to convert equations into expressions which lead to decisions.
You have put a small 300 X 250 pixels ad on a web page. This flashing ad at the corner of the screen catches the user's eye. He then wants to know more than what meets his eye. He clicks on the ad and lands on a web page. This web page is equally interesting and he explores more by either filling in his details or visiting your website.
Snap! A friendly pat on your back by your colleague. You were daydreaming about more people logging onto your website. This need not be the case. With nice visuals and a subtle or a direct message, we can help you to hold on to the attention of the user long enough for him to make a decision of wanting to know more about your offering.
Designing Banners, Display Ads, Landing Pages Etc.
Logo Design Company in Mumbai?