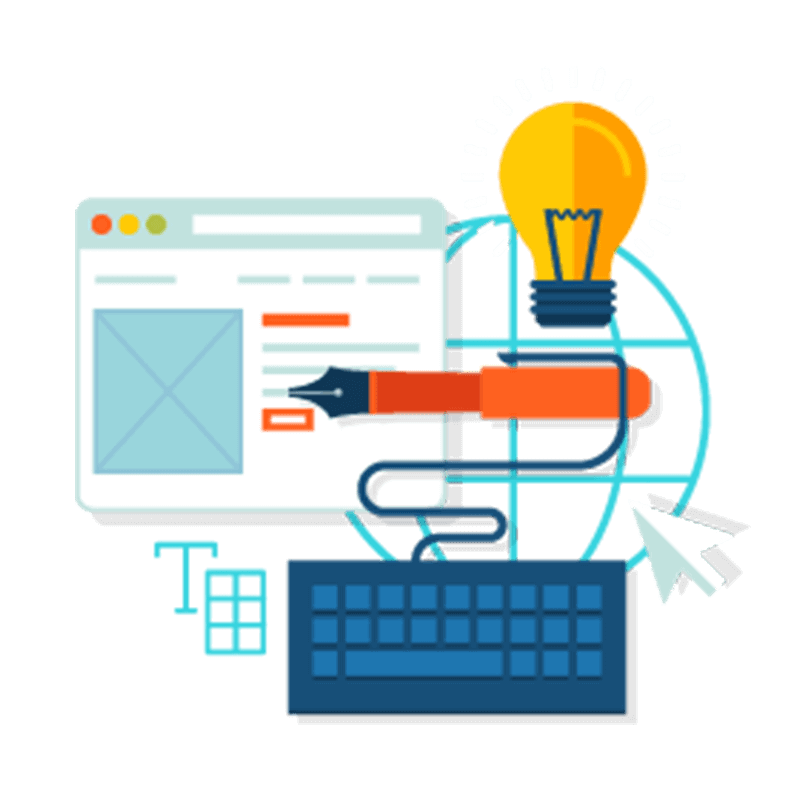 Content is what speaks for your brand. It is only if you articulate through your content well that the customers will relate to it. The content should be well related to the demands of the clients. Tone of the content plays an important aspect so it must pertain to what exactly the customer is looking for. Since the market is flooded with several brands, it is a need to stand out in that crowd and this can be attained with a well crafted content.
A content that resonates with the client is what makes it more talked about. Brain Candy helps you develop a laser point content that will target the audience as desired. The content marketing is a cost-effective technique for brand marketing as it establishes a well-knit connection with the customers and also gets high SEO rankings. Our team focuses on all the aforementioned tasks and collaborates an innovative content that fits multiple platforms.
OUR MARKETING STRATEGIES:
BLOGS: Blogging is an amazing way to connect extensively to the target customers. Here you can regularly update your customers about the latest trending in your brand.
E-GUIDES: These can be complete descriptions of your business in the form of e-books.
VIDEOS: Visual depictions grab the customers attention quickly . This way of marketing is catching momentum swiftly.
SOCIAL MEDIA: It is a widely used platform. The content can be animated, memes, catchy pop ups etc. The main focus is that it should usher the audience to view and share it further.
WHITEPAPERS: This is an apt technique to put up search analysis and results. It reveals the fact that you closely study updates and thus gives you an edge over the rest. Get started today with Brain Candy!
LATEST NEWS IN CONTENT MARKETING
WHY WILL MOBILE SAVVY AGE  MAKE YOU A BETTER CONTENT MARKETER?
The mobile users have increased in multi-folds and thus you need to accommodate this change for better market prospects of your business. Some factors to be clutched are:–
Headings must be catchy
Must be easily shareable
Relevant content
Study customer behavior
Looking Best Content Markrting & Content Writing Services in Mumbai?