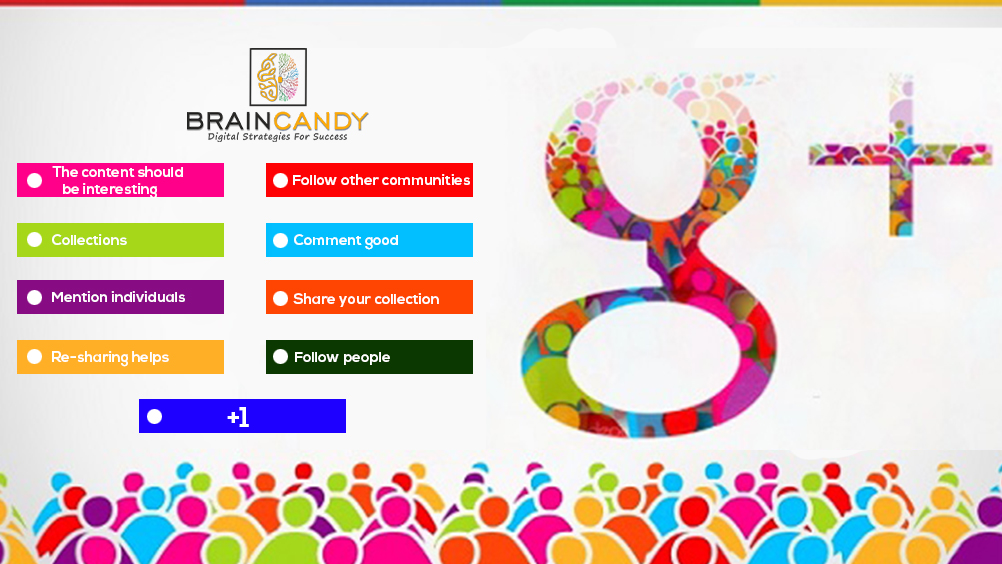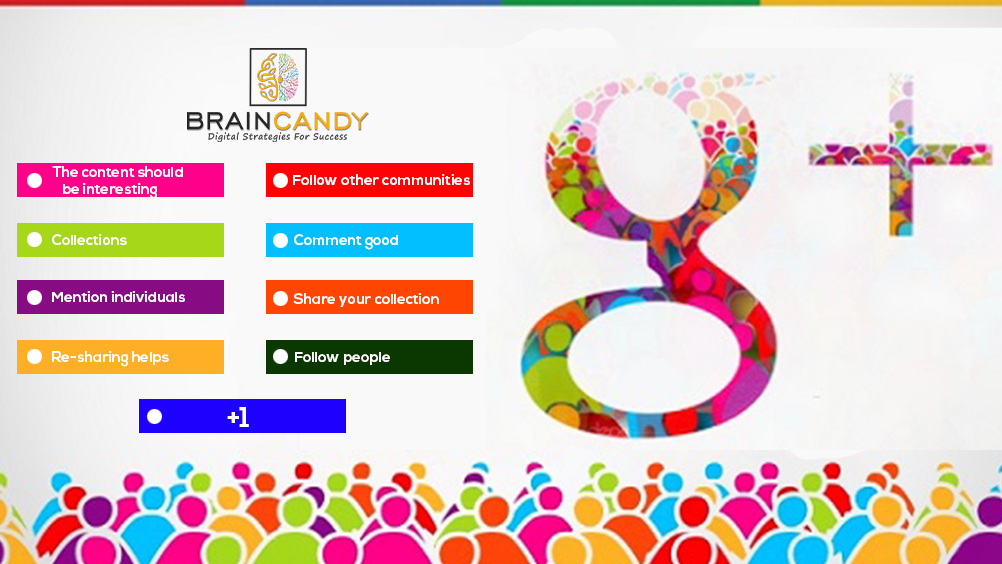 The thing is if you're on a social media platform it is very essential that you get social. Many want to make good use of the social media for their profit without getting personally engaged with the building blocks of the social media, the people. This will not do. In order to successfully run a campaign on any social media, for achieving something, you must make engagements with the people in prior. If you do that your followers will increase with your better skills of interaction and at the time of your entrepreneurial needs the process will function smoothly and effectively.
Google+ is the social media platform of the Google and it mainly works on following trend social engagement. To make a good number of followers for your profile you need to make efforts and dedicate time in interaction with people. This will lead you create a big community of yours with a steady inflow of traffic and profit, if you go that way, towards your profile.
Here are some dos and don'ts for your perusal while making contact with your followers.
Recommended
The content should be interesting – This is the most important reason why you get the followers. If you post trendy and unique posts or even some interesting off-topic posts then you're a bound to get readers. Moreover, the writing should be sound if not very decorative. And lastly you should make good comments, if needed, or else just leave it.
Follow other communities – If you follow communities with similar topics and subject of interest then you have the potential to get hold of a huge followers base. With active participation in community discussion with good commenting skills you will interest readers.
Collections – By following collections of Google+ you can enrich your topic knowledge base.
Comment good – You must make positive comment or make relevant feedback on other peoples post. Your genuinity will attract them to your profile.
Mention individuals – In your comment you can always +Mention a particular person. This way you can add personalization effect in your follower gaining campaign.
Share your collection – Sharing a post in a non community is a huge task. A single share will be like a random post which will very likely be ignored. To avoid such scenario you may share a collection of synonymous posts along with the original share. This will definitely raise the viewing quotient.
Re-sharing helps – If you observe that a particular topic is getting huge popularity then re-sharing previous posts on the subject with +mentions will definitely keep the hype alive and the followings will get bulked up with +1s and new followers.
Follow people – To gain followers you must also become a follower. If you follow an interesting person then you will gain a good follower. Avoid getting crazy followers as some has the inclination towards made followings and will force you violate policies and rules.
+1 – Give +1s to interesting and relevant posts only. If you deal out +1s on everything then your credibility will surely dip.
Not recommended
Say no to excessive sharing – If you share a lot of post at a same time to your followers then they will get flustered. Consequentially, none of your posts will get its deserved respect and relevant comments. You will then face a situation where your followers will become monotonous and even inactive.
Do not question the followers – This is a definite no. If you ask your followers for opinions or comments then they might as well get turned off.
Do not create communities for show – If you make a community then you must be dedicated to it. You must make relevant posts, arrange discussion sessions and conduct campaigns. If not then don't create one. Creating a group for gaining followers without any material is a very downer. It is better to share collections that creating a null community.
Lastly, the only hint for you is get good followers, a small bunch of active followers is better than hundreds of inactive followers.